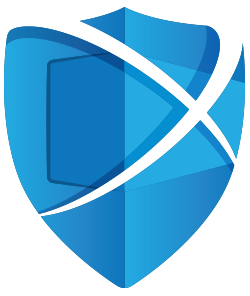 Privacy Policy
Cargo Shield Pty Ltd (Cargo Shield) is committed to protecting your privacy in accordance with the Privacy Act 1998 (Cth) and the Australian Privacy Principles (APP).
Our Privacy Policy
This Privacy Policy describes our practices in relation to the collection, use, disclosure and handling of personal information. When you engage our services you consent to the use and collection of the information you have provided to us as outlined in this Privacy Policy.
This Policy also explains how you can access the personal information we hold and how to complain about a breach of the privacy laws.
Why we collect personal information
Personal information is information or an opinion about an identified individual whose identity is apparent or can easily be ascertained from the information or opinion.
We collect personal information to offer, provide, arrange, manage and administer our third party claims administration service.
The type of personal information collected generally includes your name, postal and/or e-mail address.
We may use your information to identify products that may interest you to help us improve our service and help resolve any problems.
You have the option of not receiving these communications and can contact us to unsubscribe.
Where practicable and lawful to do so, you can deal with us anonymously.
How we collect personal information
We only collect personal information, and by lawful means, where it is reasonably necessary for one or more of our activities.
We will collect your information directly from you or your agents. If we collect details about you from someone else we will take reasonable steps to make you aware of the collection in accordance with the APP's. Who it is from can depend on the circumstances.
We limit the collection and use of sensitive information unless we are required to do so in order to carry out our services. Your consent will be obtained if we collect sensitive information.
We hold the personal information we collect within our own data storage devices or with a third party provider of data storage. The security of your personal information is detailed below.
Who we disclose personal information to
We uphold our duty to maintain the confidentiality of our clients' details, which includes personal information. We do not sell, trade, or rent your personal information to others. Unless our client's consent is given or we are compelled by law, our duty of confidentiality applies.
We may disclose personal information to third parties where it is necessary to assist us in providing, managing and administering the services we provide.
What you are expected to do
When you provide us with personal information about other individuals, you must make them aware that you will or may provide their information to us, the types of third parties we may provide it to, the relevant purposes we and the third parties will use it for, and how they can access it. If it is sensitive information we rely on you must have obtained consent. Before you provide the relevant information you must advise if you have not done this.
If you collect, use, disclose or handle personal information on our behalf, or receive it from us, you must meet the relevant requirements of the APP's set out in the Privacy Act 1988 and only use and disclose it for the purposes we agreed to.
Information transferred overseas
Cargo Shield may transfer your personal information overseas. For example, some insurers are based overseas and we may need to provide your personal information to them. If we do so, we will tell you if they are overseas and in which country they are located.
We will seek your consent before disclosing this information to them if they are in a country not regulated by laws which protect your information in a way that is similar to the Privacy Act.
Please contact us if you do not agree to the transfer of your personal information outside Australia.
How we manage the security of your personal information
We keep personal information only for as long as is reasonably necessary, for the purpose for which it was collected or to comply with any applicable legal or ethical reporting or document retention requirements.
We take reasonable steps to protect any personal information that we hold from misuse and loss, and to protect it from unauthorised access, modification and disclosure through various measures such as security measures to our systems and websites and controlling access to our premises. Your personal information may be stored in hard copy records, as electronic data, or in our software or systems.
Quality of information
We take reasonable steps to ensure that your personal information is accurate, complete, and up-to-date whenever we collect, disclose or use it. You may request access to personal information and/or request we correct it.
Receiving marketing information
We may occasionally notify you via direct marketing about new services, special offers or articles we think will be of interest to you. If you would rather not receive this information please contact us to opt out.
Our Website
We will only collect personal information through our website with your prior knowledge for example where you submit an online enquiry. You are able to visit our website without providing any personal information.
Cookies – In order to collect data we may use "cookies". A cookie is a small string of information which is sent to your browser and stored on your computer's hard drive. You can adjust your internet browser to reject cookies or to advise you when they are being used.
Anonymous data – We may use technology to collect anonymous information about the use of our website, for example when you browse our website our service provider may log your server address, the date and time of your visit, the pages and links accessed and the type of browser used. It does not identify you personally and we only use this information for statistical purposes and to improve the content and functionality of our website.
Website content
We believe the content of cargoshield.com.au to be complete, accurate and current however all content is provided without warranty of any kind. The information on the website does not cover all aspects of the law on the subject matter. Professional advice should be sought prior to any action being taken based upon the information contained on this site.
How to contact us and/or make a complaint
If you wish to gain access to your personal information, would like us to correct or update it, make a complaint about a breach of your privacy or you have any query on how your personal information is collected or used, or any other matter relating to our Privacy Policy you can email us on [email protected].
Please see the Australian Information Commissioners website for more information on Privacy – www.oaic.gov.au.